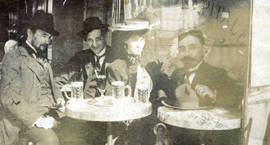 Eugene Higgins, Arthur Watson Sparks, Tillie Sparks (Arthur's Sister), and John J. Boyle.
Paris 1901.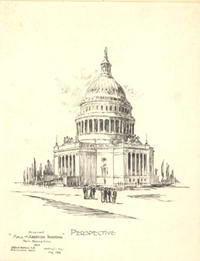 This Pen and ink drawing is titled "Perspective"
in the right hand corner it reads...
proposed "Hall of American Inventions"
Paris Exposition 1900.
These drawings are taken from Arthur's personal sketch book. They are titled "The Streets of Bruges, Belgium 1903." The drawings appear to be life charcoal studies. The brown dislocations are caused by the adhesive he used to secure this sketch into the note book almost one hundred years ago.


Higgins and Arthur
Click on the image to get a closer look.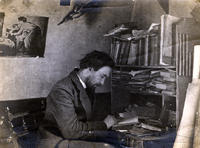 Higgins Reading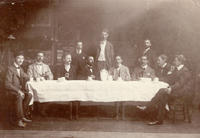 Tea Time, Arthur is second from the left.